Go for a Gambio test run
Give Gambio GX3 a try and see for yourself how it meets your high demands.
In our live test shops you can try out the shop simultaneously with other customers without registration. The live test shops will reset automatically, all your changes will get lost.
Test shop 1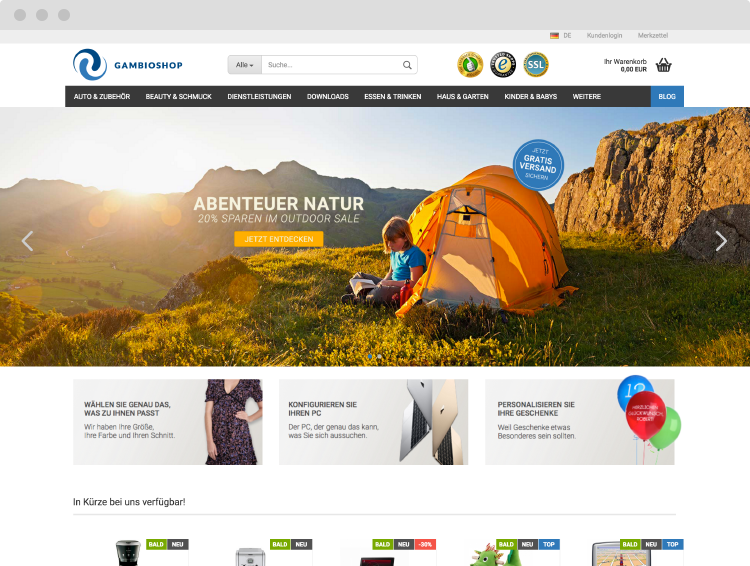 Login info for the
admin-panel:
Email: admin@shop.de
Password: 12345
Test shop 2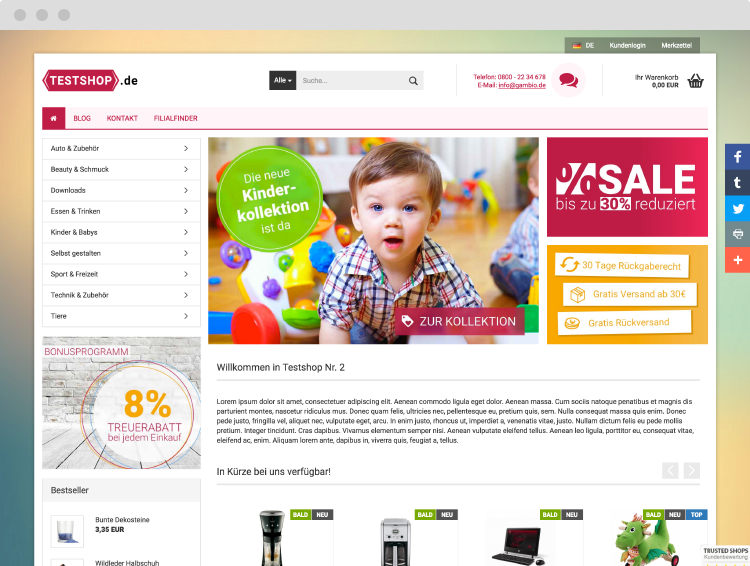 Login info for the
admin-panel:
Email: admin@shop.de
Password: 12345
Test shop 3
Login info for the
admin-area:
Email: admin@shop.de
Password: 12345