Our fair prices
Smart but fair - we adjust our prices according to your needs. You will find just the right plan for your plans.
Choose your
Cloud plan
Transaction fees
Contract duration
Admin accounts
Support
Legal security & texts
"StyleEdit" design tool
Marketplaces/Multichannel
Google package
API access
Wordpress blog with pressify
Prioritized support
Ecommerce starter pack
Startup
22,46 € / Month
269,46 € / Year
24,95 € / Month
0%
1
Email
299,00 € 0,00 €
Only until 31.12.2023
Our tip
Small Business
58,46 € / Month
701,46 € / Year
64,95 € / Month
0%
3
Email/Telephone
149,00 € 0,00 €
Only until 31.12.2023
Professional
116,96 € / Month
1.403,46 € / Year
129,95 € / Month
0%
unlimited
Email/Telephone
All Gambio benefits
at a glance
Hosting included
Access to the Gambio community
Access to the customer portal
Use your own domain
Automatic updates
Unlimited articles & categories
Professional SEO-tools
SSL & data protection
Multilingual
Coupons
Property articles
Import / Export
Free themes
Invoices & delivery notes
Newsletter
Customizer
Bulk prices
B2B
"Gambio offers the ideal
range of functions for us as a startup."
Johannes Sänger | Bavarian Caps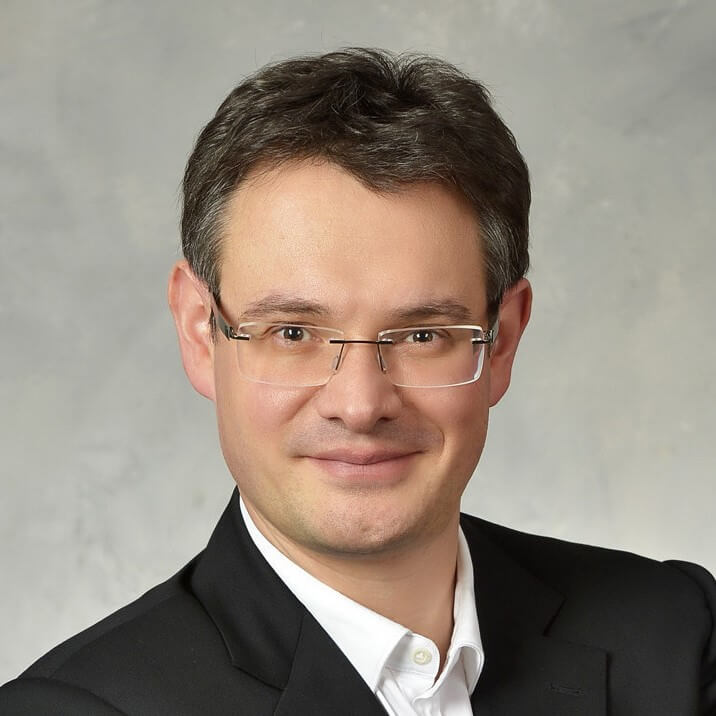 "We can only encourage merchants
to make the step and start selling online."
Marcus Keller-Leist | Schuhkeller

"All legal parameters
were provided to us by Gambio."
Hendrik Salewski | Reifen24

Self-Hosting
Shop + Gambio Hub + Support
for 199,- € per year
Everything is on you - and Gambio has your back.
Shop software
Gambio Hub
Support
Legal texts included


Hosting

Update service

The 10 most frequent questions
regarding the Gambio Cloud.
Who is Gambio Cloud suited for?
Gambio Cloud is suitable for merchants who want to set up a professional online shop within minutes and don't want to deal with hosting, maintenance or updates. You want to focus completely on selling your merchandise? Then Cloud is a good choice for you. It doesn't matter if you are a novice or an ecommerce old-timer. Our cloud tariffs offer the necessary functionality to small merchants and established companies alike. In addition to the software, Gambio offers its Gambio Cloud customers a starter package with a personal consultant to make starting your own shop as smooth as possible. Legal texts, remarketing tools and connections to marketplaces are already included in all Cloud packages. To top it off, you also get our professional support and access to our Gambio community, so that you will find quick answers for all questions relating to the shop, an be able to focus on the essentials: selling.
What makes Gambio special?
Gambio is the flexible shop software that is used successfully by more than 20,000 businesses for their online shops. We have been developping Gambio in Bremen since 2005 and always have our customers' needs in mind. Gambio offers everything you need to successfully sell online: A modern, visually appealing shop system with a wide range of functions, connected to all big marketplaces and payment providers and inherently SEO-optimized. In addition, we have established a large Gambio community with thousands of active users and maintain a comprehensive network of partners in order to always provide the latest functionalities to enable you to successfully sell online.
Is it really true that ALL functionalities are already included?
Yes! All functionalities and features that we describe on our website or the respective Cloud plan are included.
Can I include my own logo and change the layout?
Yes! You can easily make these changes from the admin area. All colors, fonts, menu boxes, background images etc. can also freely be adjusted from the admin area.
What does "support" mean exactly?
Support means that we help you with your questions or problems relating to the software. If, for example, you have questions regarding a certain setting or receive an error message, just contact us, your support, to have the error fixed ASAP. If you want to have additional functionalities programmed for your shop, this naturally is not part of the support.
What does "legal texts included" mean?
Our Cloud plans include individually created and automatically delivered legal texts from selected partners for all our customers. These legal texts are updated if necessary (e.g. in case of changes in laws) via an interface. This includes e.g. GTC, data protection and imprint. Instead of having to additionally buy these services, you can use the offers from our partners IT-Recht Kanzlei or Protected Shops for free and profit from an update service. With IT-Recht Kanzlei this includes an implied assumption of liability, so that you will be represented free of charge in case of legal warnings regarding the legal texts from IT-Recht Kanzlei.
What about updates?
You do not need to worry about shop updates one single bit with the Gambio Cloud. Your shop will be updated by us automatically and regularly and thus always be up to date. If you run your shop on your own server, you can download every shop update for free as part of our support.
Where does Gambio run its Cloud servers?
All our Cloud servers are located in Germany and we host your shop in accordance with the principles of european data protection.
What is the difference between Gambio Cloud and the self-hosted Gambio shop solution?
If you opt for one of our Gambio Cloud packages, we take care of the hosting, installation and all updates for your shop. This, as well as the support, is included in your monthly fee. You can, however, also install and run the software on your own server/webspace. In that case you are yourself responsible for hosting, installing and updating your shop with the updates we provide for free.
How can I migrate my current online shop to Gambio?
We support merchants that are currently using a different shop system by offering a migration service. We help you migrate your data like e.g. articles, orders or customer data. We also assist you in adopting the design of your current shop for Gambio.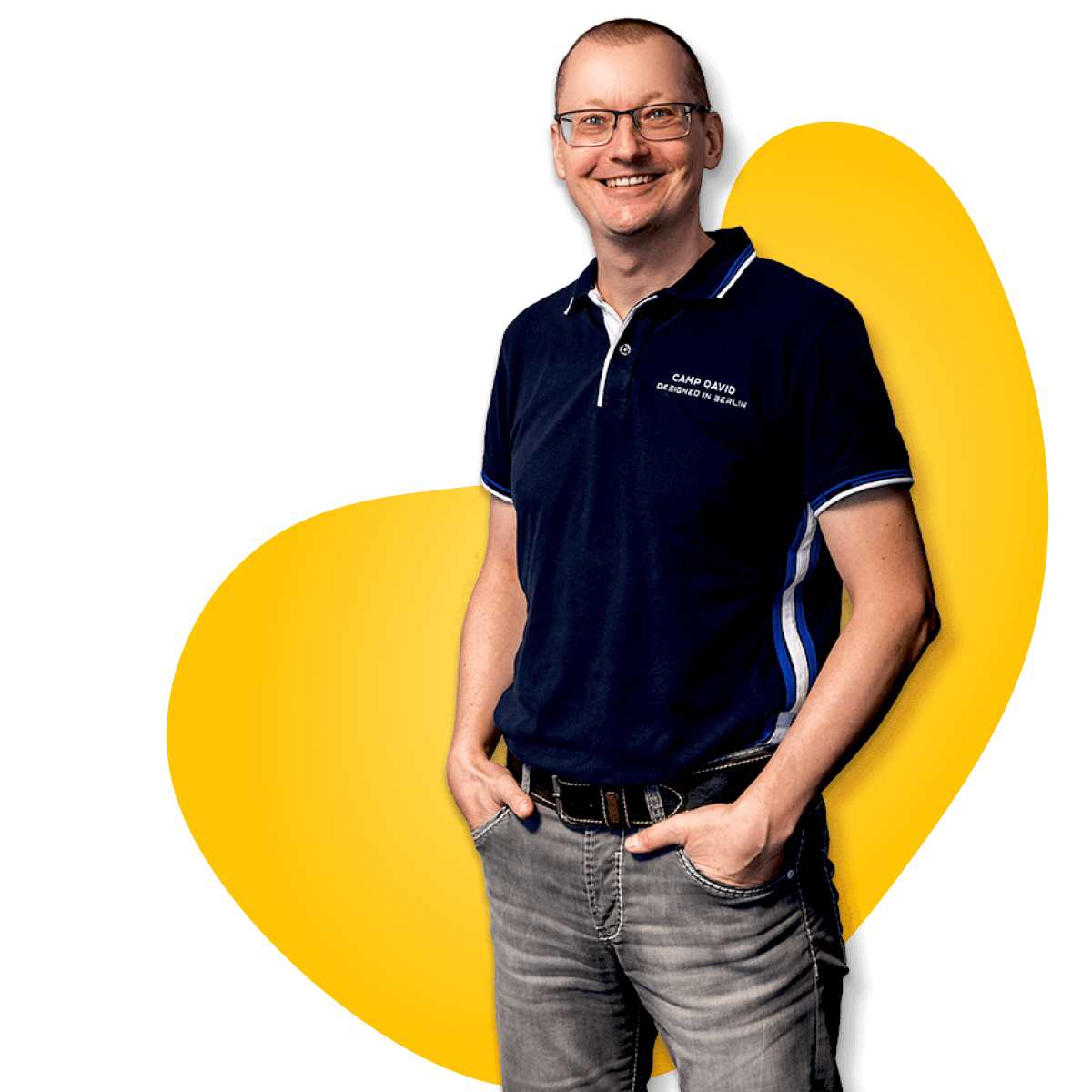 You have questions?
Michi is there for you.
You can rely on our support. We find answers for questions, solutions for problems an assist you with dificulties. But it is not only Michi - our go-to guy. Behind him there is a versatile service team that takes your success very seriously.
The perfect online shop platform
for your idea
We're making it as simple as possible: Create your first testshop in a matter of minutes. We are there for you in case you have questions or need help.